h3>When I first began writing dark fiction, my main goal was to write a story the reader simply could not put down.  Not a bad goal–we all need a little escape now and then.
Over time, I wanted to write stories that the reader couldn't put down–and that would also give the reader something broader to think about.
I wrote my first novel-length work, THE GENESIS CODE, with these goals in mind.  I wanted to produce a novel that would entertain, but also one that would have something larger to say.  Employing a techno-thriller plot, THE GENESIS CODE explores the ethical and personal implications of the potential misuse of biotech advances.  I hope you enjoy it.
—  Lisa von Biela
Follow me on Twitter: @lisavonbiela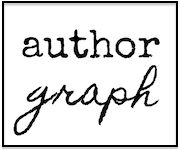 <